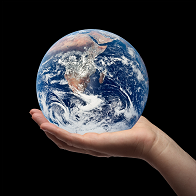 SentenceShaper can help you create much better speech than you normally produce. What then? The program now makes it easy to use your speech recordings in the real world! It combines your speech with your own photos and creates videos that you can now email from within SentenceShaper. You can even add text "subtitles" for increased intelligibility.
How does it work?
If you are planning to email your videos, you will begin by opening the Email Settings Screen and entering information about the email account you are using (you can always get a free gmail account  for this).  There is also a screen where you will enter the names and email addresses of people you are going to send your videos to. You can upload pictures of these contacts as well.
Next, just open a workbook, create your speech, and (if you wish) add some text captions to the pages. When you click the 'Make Video'  button on the lower right of the main program screen, all the speech files, pictures, and text captions will be copied to a special folder, called your Export Folder. If you have chosen to email your videos, then you will also see a screen displaying your contacts. Just select the contacts you want to send the video to, and click 'Send'.
These videos can be viewed on any device that plays videos — iPads, smartphones, laptops, etc.  So, for example, SentenceShaper can be used in a clinic or aphasia center to create a video. The clinician or helper can then email it to the client's smartphone or tablet to share with others or to practice a script at home.