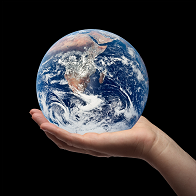 SentenceShaper can help you create much better speech than you normally produce. What then? The program makes it easy to use your speech recordings in the real world! It combines your speech with your own photos and turns them into videos that you can share with others, often from within SentenceShaper. You can even add text "subtitles" for increased intelligibility.
These videos can be viewed on any device that plays videos — iPads, smartphones, laptops, etc.  So, for example, SentenceShaper can be used in a clinic or aphasia center to create a video. The clinician or helper can then email it to the client's smartphone or tablet to share with others or to practice a script at home.
The details of how you share your speech are different in the iOS (iPad) and Windows versions of the program. The iPad version makes it especially easy because it utilizes the iOS sharing menu, allowing you to share your video by email, messaging, Facebook, Instagram, etc.
You may want to visit our Video Gallery to view some videos created with SentenceShaper.