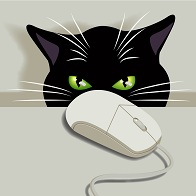 SentenceShaper 2 runs on Windows (XP/Vista/Windows 7/Windows 8/Windows 10). The program itself does not currently run on Windows "RT" or on Apple operating systems. However, the speech and other files that you create with SentenceShaper can be played on almost any device (ipad, cell phone, etc) because they are exported as videos or as audio mp3 files.
SentenceShaper 2 seems to run well on more recent Mac computers running Parallels. However, we have not tested SentenceShaper thoroughly on Windows emulators (software designed to let you run Windows programs on non-Windows computers), so you should download and run our free trial copy before purchasing the program.
The computer must have a sound card and a microphone, and enough disk space to store sound files created by the system. The program itself requires approximately 315 MB for the trial version and 460 MB for the full versions, and you will need a lot more disk space to store the sound files you will be creating.
Finally, you will need a screen resolution of at least 1024 x 768 pixels.